Wreckfest is a demolition derby themed racing game. It's all about fun, breakneck racing and over-the-top crashes.
The demolition derby themed racing game released on June 14, following nearly four and a half years in Early Access.
The game is available for Microsoft Windows, X Box one and Play Station 4.
Wreckfest Review
Finally, After a four-year stint in Steam's Early Access, Wreckfest hits the road running. Therefore, It is has been worth the wait.
The career mode is made up of five different championships, each consisting of various events.
Therefore, It is a physics-based game with an impressive soft-body collision system, a fierce A and is a well polished modern racing game.
It has a variety of game modes, from straight-up destruction derbies to regular races, but the focus is always on massive crashes.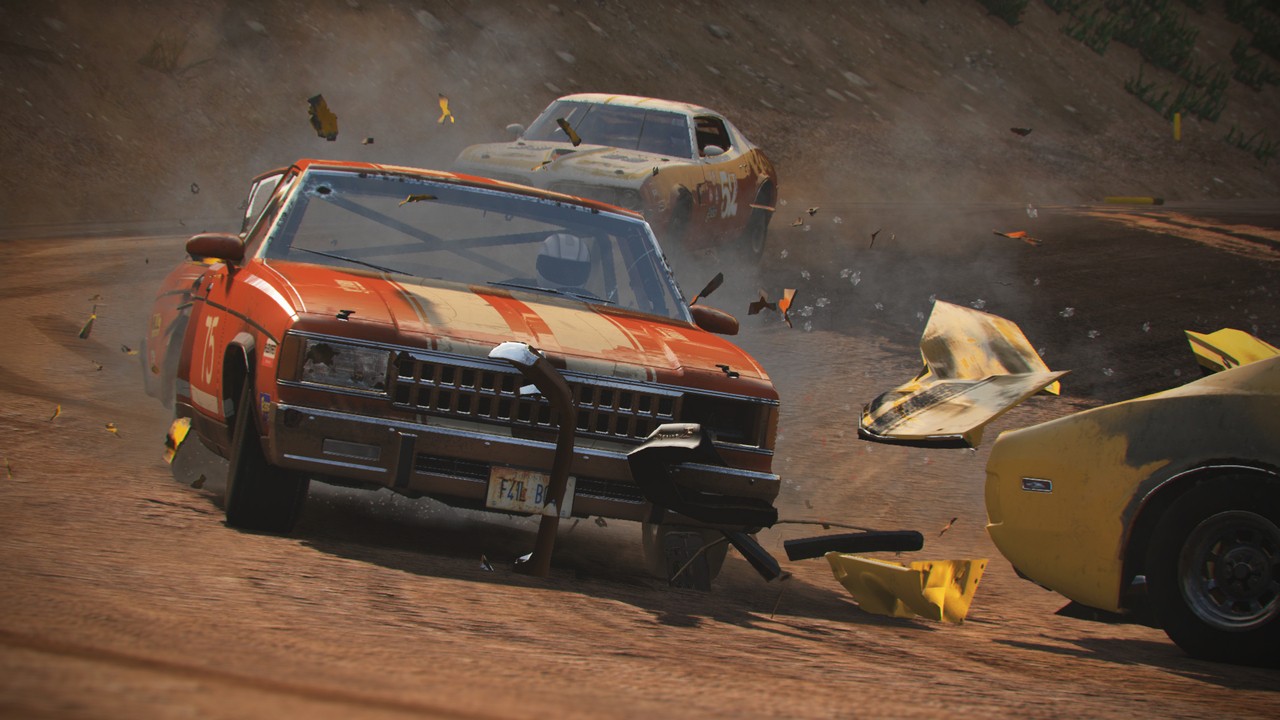 Furthermore, For someone who plays racing games aggressively and dislikes being punished for nudging other cars, you really will enjoy it.
Thus, Career events are mostly easy and the race starts to look beautiful. In demolition derbies, you have to smash as hard as you can into your opponent's car to turn into twisted steel.
Then, Finally, there is also the lawnmower derby. Each mode offers variety. Damage in Wreckfest has two settings: normal and realistic.
The game has wonderful driving physics. Each type of car feels different to drive.
AI drivers are aggressive. Hence, You can play online against others if playing against AI isn't your cup of tea.
The chaos of every collision is core to the game's appeal. Therefore, The UI is unimpressive for such a fantastic game. Also, The game's visuals are good enough.
It is a fantastic and fun racing game which everyone can enjoy. Consequently, It is becoming one of the most surprising racing games of the year.
Game Trailer
Pros
Variety of cars and tracks
Sufficient race win rewards
Aggressive UI
Cons
Disappointing UI
Poor soundtrack
Verdict – 8.5/10